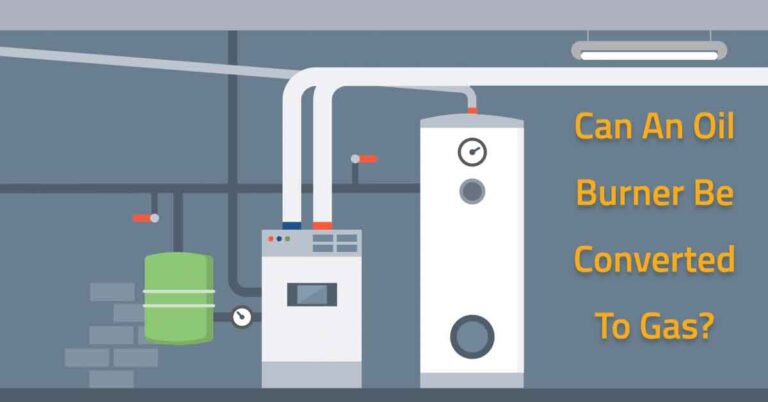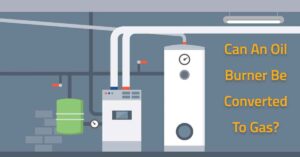 Here on Long Island, many homes still have oil burners. For a time, it was cheaper to have oil come in through New York ports, but over time the price of other heating sources decreased. According to the US Energy Information Administration, heat using natural gas has seen significant savings over oil-based heating.
If you're using an oil burner to heat your home and have thought about switching from oil heat to gas heat, a lot goes through your mind.
Some of the common questions we hear about switching to gas heating include:
Can I get my oil burner converted to a gas furnace?
Do I need to get all my equipment replaced?
Do the costs of conversion outweigh future savings?
Are there rebates for converting from oil to gas heating?
These are all important questions to be asking yourself before moving forward on a home improvement project like this.
Can an Oil Burner Be Converted to Gas?
It is possible to convert an oil burner to natural gas, yes. It would require purchasing a converter and having it professionally installed. However, it's important to consider a few other things before going that route. It's recommended that you replace your boiler or furnace approximately every 15 years. Depending on how close you are to needing a full replacement, you should weigh the costs of installing a new heating unit.
The Energy Kinetics System 2000 Hybrid Heating System
If you're already using an Energy Kinetics System 2000 boiler, converting from oil to gas-burning is even easier. You'll still need an HVAC professional to handle the conversion, but this high-efficiency boiler is designed to run on gas, heating oil, propane, or BioHeat®. You can also switch between fuels. It's an ideal choice if you want the flexibility of changing the heating fuel for your home.
How Much Does Conversion Cost?
This will depend largely on your needs, the size of your home, and the area that needs to be heated. These factors will play a role as well as the model of boiler you feel is right for you which could vary in efficiency anywhere from 82% to 97%. You will want to consult with an expert on what's best for your home within your price range.
Potential rebate incentives should also be considered for converting to natural gas through the National Grid. You would need to fill out the online application with your HVAC contractor to apply. Upgrading your heating system could save you money every month and end up being less costly than you think upfront.
You'll also want to keep other factors in mind outside of clear-cut costs. Not having to worry about running out of oil, surprise oil deliveries, and/or unexpected bills can bring you peace of mind. Natural gas is piped in from gas lines outside your home removing the risk of unexpectedly running low on the source of your home heating. And it's just better for the environment.
Talk to The Household HVAC Experts at Tragar Today
Converting home heating from oil to gas sounds like a great idea to many, but many Long Island homeowners don't know if it's feasible or whether it will end up costing too much money upfront to make it worthwhile. The experts at Tragar are highly trained in oil to gas conversions in Nassau and Suffolk counties and will work with you on crafting a master plan for your home heating.
We'll go over all of your gas boiler options, make sure you're informed on all of your rebate and incentive options, handle your oil tank removal, and more. Take the first step toward improved home heating services today by calling us at (516) 221-2559 or by filling out our free estimate form!