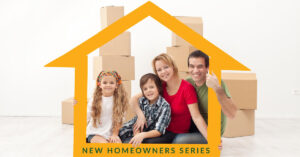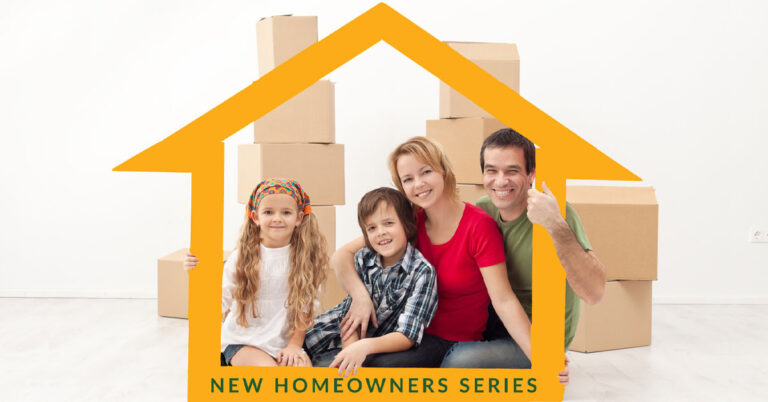 When you build a house, you get a fresh start in a way that you don't get from even an extensive remodeling. You don't have to worry about existing ductwork or baseboard heat, how to remove a giant, old boiler, etc., and you're free to choose any fuel source you want. Yet that freedom to choose can be overwhelming so let's look at the best options for a home heating system.
How Do I Choose a Heating System for My New Home?
If you're building a new home, you have several decisions to make about the heating system. For example, you'll be deciding how you want the heat distributed, fuel source, and the type of system.
Here on Long Island, a furnace or boiler is the best option, but in other parts of the country weather and circumstances might make options like electric resistance heating, propane, or pellet heating reasonable options. While the general public typically refers to the "H" or "heat" portion of HVAC as a furnace in all cases, technically furnaces refer to a system that heats the air, and a boiler refers to a system that heats liquids for a hydronic system.
Additionally, other factors about your new home should be taken into account. These include:
The size of the home
The direction it faces
The amount of sunlight it will get
Where the sunlight will be shining in
And more
This is why a consultation with our heating experts here at Tragar is essential to ensure that all factors are taken into account.
What Types of Home Heating Systems Are There?
When you're building a new home, all options for heat distribution are open to you. Each has their benefits and drawbacks but fall into two main categories – forced air heating or hot water heating. Heat pumps, which pull up geothermal heat in the winter and return heat to the earth during the summer, are another option but are less popular on Long Island.
Forced Air

This method uses ductwork to distribute hot air to heat your home. Forced air systems heat a house faster than other methods. Another advantage is that the same ductwork can be used for central air conditioning. Whether distributing hot or cold air, such systems tend to be very quiet, whereas other cooling methods can be noisy.
Ductwork needs to be cleaned periodically to ensure good air quality. Yet even with regular duct cleaning, forced air can be a poor choice for those with allergies or asthma. Excessive dryness can be a drawback with forced hot hair so if you choose this option, consider adding a whole-house humidifier for better comfort in the winter.

Radiant Heat

Radiant heating is ideal to install into a new construction because it's hard to retrofit into a current building. As with baseboard or radiators, radiant heat distribution uses a hydronic system, meaning tubes of liquid transfer heat from the furnace to the rest of the house, only the tubes are installed under floors, allowing heat to radiate up to where you are. This is a more efficient heat distribution method than forced air, which loses heat in the distribution process even if the ducts are insulated, and it puts the heat in the center of each room as opposed to baseboard or radiator distribution, which puts it on the edges.

Baseboard Heat

Most baseboard heating systems on Long Island are hydronic, though electric baseboard heating is possible. Regardless of whether the heat is delivered to the furnace through electricity or hydronics, baseboard heating uses convection. Cold air enters through a vent in the baseboards and is warmed by a series of heated metal fins. That warmed air flows upward to heat the room. While not as invisible or convenient as radiant heated floors, couches and such can be placed in front of the baseboard heaters, which isn't recommended for radiators.

Radiators

Another hydronic system, though radiators could be either hot water or steam. Radiators are much larger and give off more heat due to their size than baseboard heat. They were highly beneficial during the 1918 pandemic when radiators placed under windows allowed people to get the fresh air needed for good ventilation to avoid infection while generating enough heat to compensate for the cold air. As a result, radiators tend to give off more heat by design than baseboard heat.
What's the Best Fuel to Heat My Home?
Here on Long Island, the most common fuel sources are home heating oil and natural gas. Both have advantages and disadvantages. Besides cost and fuel efficiency, the choice between the two can be highly personal. If concern for the environment is also an issue – and it really should be – options like Bioheat® provide a greener option. Bioheat® is a blend of home heating oil and biodiesel. The latter is created through renewable sources like corn, soybeans, and other plant mass.
Furnaces or boilers are frequently engineered for a specific fuel source. If you want the flexibility to be able to switch fuel sources without changing your entire furnace, an option like the Energy Kinetics System 2000 is an excellent choice. In addition to being a highly energy-efficient boiler, it's a hybrid system that can switch between oil, gas, Bioheat®, and propane with an adjustment from your maintenance provider.
All of these decisions combine with other factors, such as budget and desired efficiency, to select the right heating system for your newly constructed home. If you're planning to build a new home, perform renovations of any size, or upgrade your heating system, let the professionals at Tragar help you.
Tragar Is the Expert in Long Island Heating Systems
Now is a great time to start planning on getting a new furnace or upgrading your current system. Tragar can work with you today to make sure it's a seamless process. Reach out to us for more information and a free estimate.