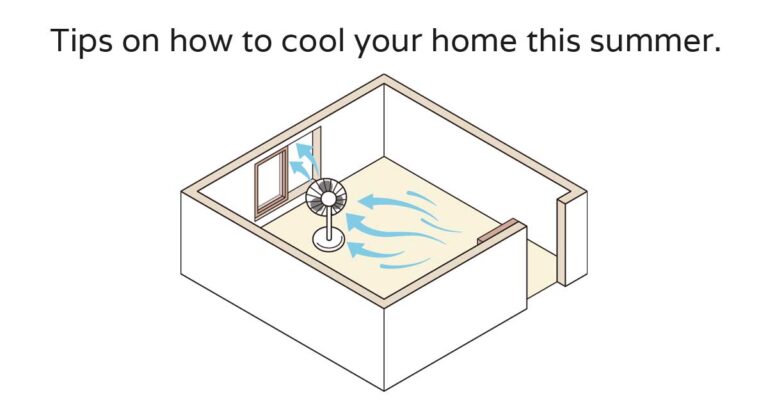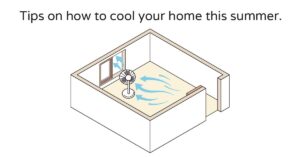 Even when you have a perfectly maintained AC, extreme weather can make keeping your house cool a problem. Brutal heatwaves like the three-digit temperatures the Pacific northwest recently experienced can tax even the best system. Even if your AC can handle it perfectly, power company actions and brown-outs will require extra measures.
How Do I Keep a House Cool in Extreme Heat?
Sometimes an extreme heatwave or other circumstances require extra tactics to keep cool, such as extended periods of temperatures greater than 100 degrees. What can you do, especially when it's otherwise too hot to get a good night's sleep? Think in terms of staying cool on a personal level.
Use Cotton or Linen Sheets

They breathe better, which will help you stay cooler while sleeping.

Freeze Your Sheets

Speaking of sheets, putting yours in the freezer (after slipping them in a plastic bag for protection) for several minutes before bed will make it easier to fall asleep on a miserably hot night.

Get Out Your Hot Water Bottle

Instead of filling it with hot water, fill it with cold and put it in the freezer. Just be sure to only fill it halfway because its volume will increase as it freezes. Alternatively, placing it or other types of cool packs on your pulse points or place it on your bed before going to sleep to chill your sheets.

Sleep Downstairs

Heat rises. If you're dealing with an extreme heat situation or a period without air conditioning, stay on the lower floors, and that includes while sleeping.

Cold Showers

This has two benefits. First, a hot shower and its steam will contribute to the overall warmth. Second, a shower with tepid or cool water will make you feel cooler for a little while.
How to Keep a Room Cool in Summer Without AC
Whether it's a vacation rental that doesn't have AC during a heatwave, a power outage, or your AC unit died at a bad time, you can cool off without an AC. You just need the right tactics.
Double-Hung Windows

If you have double-hung windows, that's step one. This window style was designed specifically for improved airflow. Heat rises so what a lot of people do is lower the upper pane a few inches and raise the lower pane the same way. A more effective strategy is to raise the bottom pane only on the windows on the side of the house where air pressure is higher, which is also the upwind side. Then, lower the top pane of the windows on the low-pressure side or downwind side of the house. This method causes low pressure to pull air through the floor. If you have a two-story house, do it on each floor.

Use Cooler Air From Your Basement

Another method for cooling a house without AC utilizes cooler basement air. For this method, place a box fan in a window on the top floor and set the fan so it's blowing outward. Close all the other windows in the house except for the basement in the most north-facing corner. Keep the door to the basement open. The fan at the top expels the hot air in the home. The basement window allows cooler air to come in. Ceiling fans, especially near the basement door, can help further circulate the cooler air.

Reverse Your Ceiling Fan Direction

If you have ceiling fans, set them to run counterclockwise during warm weather. That will keep air circulating properly. Reverse the direction in winter to push hot air down from the ceiling.

Get a Dehumidifier

Humid air feels warmer. That's one reason why using a humidifier in the winter is helpful. In the summer, you want the reverse, so use a dehumidifier. Air conditioning helps to remove humidity from the air. Using a dedicated dehumidifier will more efficiently do that job and improve the results of your AC use. If you don't have an AC for any reason and can use a dehumidifier, it will improve your comfort levels.

Make An Ice Fan

If it's really bad and you have power but no AC at the moment, make an ice fan. To do this, put a tray of ice in front of a fan directed at you. This was actually an early form of "air conditioning". If possible, fill a roasting pan with water and freeze it because individual cubes will melt faster.
Keep Cool with Tragar
Let Tragar help you stay cool this summer by keeping your cooling system well maintained and installing accessories, like a programmable thermostat, to enhance its results. Tragar and our HVAC experts take care of it. Contact us today.