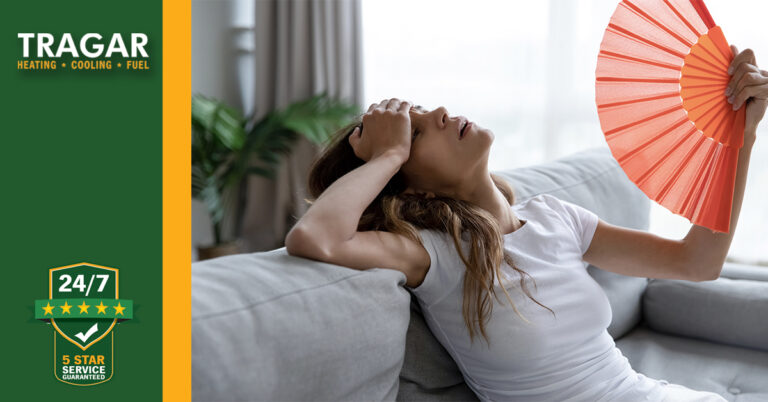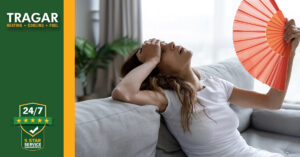 Long Island summers can get really hot! It may not get quite as hot as a handful of parts of the country… but depending on the direction your house faces and the kind of doorknob you have, you likely have already had mornings or afternoons where you can't have your hand on that knob for too long. Luckily, many of us have at least some air conditioning available to us in our homes.
That said, extreme heatwaves can strain any system. If you do have air conditioning available, you may only have units dedicated to some rooms and not others. Even if you have central air conditioning, energy costs are a major factor for everyone and increasingly so as costs are rising across the board. So, what is the smart way to keep our homes cool in extreme heat?
What Is The Quickest Way To Cool A House?
Outside of simply turning on an air conditioning unit, you can still use a number of different ways that can cool your home. Preventing excess heat also matters.
Using a ceiling fan with air conditioning may or may not help, depending upon how the fan is set. This guide explains how to use it to create a sort of "wind chill effect" that will make you feel cooler instead of interfering with your air conditioner.
One of the biggest things you can do to prevent excess heat is to keep your blinds and curtains closed later in the morning into the evening. This will prevent the sunlight from coming in directly and warming up your home. There are different brands of blinds that can do this more efficiently than others and should be considered for your home.
Avoid using electronics and appliances when you can… and keep them unplugged as well when possible. Even your dishwasher generates a good deal of heat – so hand washing in the summer months when you can could be preferable. You can also try running the dishwasher during hours you are not home or are going to bed if you have a dependable dishwasher. You might be surprised by how hot a kitchen can get with the dishwasher and oven both on at the same time, for example. That heat can move into adjoining rooms and cause needless discomfort.
What Should I Set My AC At During A Heatwave?
When cooling your home over the summer – whether it is a heatwave or not – the recommendations can vary somewhat. Many homeowners might say to set the temperature to 72 degrees.
According to Energy Star, 78 degrees is the ideal if you want to keep your home cool during the summer months (or a heatwave) and keep your energy costs down. That said, be mindful of having air conditioning on if no one is home. You will want the temperature lower to sleep, when possible – ideally around 65-67 degrees to sleep comfortably.
Does Putting Ice In Front Of A Fan Really Help?
It may be hard to believe… but putting ice in front of a fan can really help lower the temperature of a room. It could reduce the temperature within the fan's range by up to 10 degrees.
That said, its effectiveness is limited by factors including the strength of the fan you are using, how fast the ice melts, the distance you are from the fan, and more. If you tried it once before with an old fan that is on the other side of the room, it probably was not highly effective. It may be worth trying again while keeping the above points in mind.
Tragar Home Services Is Your Trusted Name In Residential Cooling
Providing 24/7 service to the Long Island area for more than 60 years, Tragar Home Services is the trusted name in air conditioning and home cooling installation, maintenance, and repair. You can count on us to be available for emergencies even during a heatwave. Contact us today to learn more about our services and to get a free estimate for our services.