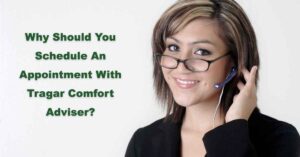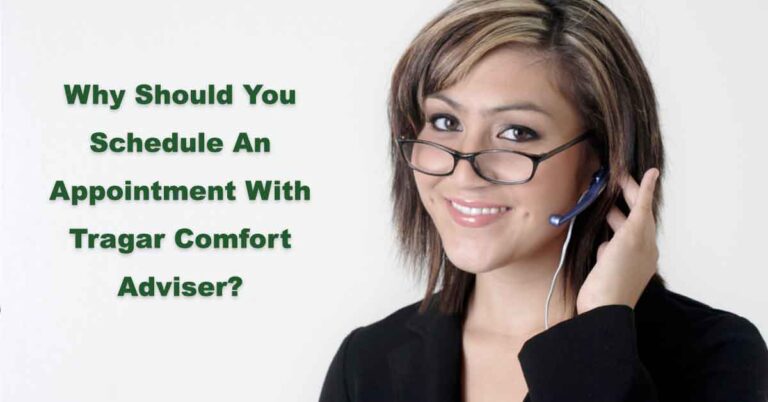 No one likes a home that is too cold or too hot, yet even when it becomes obvious that you need to install a new boiler, HVAC system, air conditioner, etc., people often hesitate because the upgrade process is intimidating. Solving that dilemma is just one of the many reasons we created our Comfort Advisor program.
Instead of just giving you the typical estimate other HVAC service companies would, Tragar's Comfort Advisors do everything in their power to listen to your needs, evaluate the specifics of your home, and propose solutions that address your concerns. It's Tragar's Concierge Service for all Long Island homeowners.
What Are Tragar's Comfort Advisors?
As a three-generation family-owned business servicing the needs of Long Island families for more than 60 years, Tragar puts your family's needs front and center. That includes specialized training and customer service as part of our Comfort Advisor concierge program.
Every appointment begins with listening to your needs, concerns, and desires. It's not enough to just recommend a replacement based on what's already there. At Tragar, we know that you might have plans for an addition next year or maybe you're concerned about rooms that are too hot or too cold. Only by discussing these things can we tailor a solution for your home and family.
Then, Tragar's Comfort Advisors will examine your current HVAC system and evaluate your home's layout and specific needs. After analyzing how all of that interrelates, they make recommendations to best fit your home, lifestyle, preferences, and budget.
Consultations During COVID-19
Regardless of what's happening in the world at large, you need to take care of your house. An HVAC system that isn't working properly or has failed needs to be replaced. Spending more time home makes it even more important to have a heating and cooling system to ensure you are as comfortable as possible – and to attain that safely. Our Comfort Advisor consultations have changed accordingly during this difficult time and for as long as needed.
Now, because of social distancing recommendations due to COVID-19, our Comfort Advisors are booking virtual consultations, estimates, and evaluations through Ring Meetings, Zoom, Facetime, etc. This way they can talk to discuss your needs as usual without being in the same space. You can also take our Comfort Advisors on a tour of your home and existing equipment through your device during the virtual consultation.
If for any reason the Comfort Advisor does need to evaluate your equipment or home in-person, they follow all CDC, New York state, and local guidelines for social distancing and COVID-19 protocols such as wearing a mask, gloves, maintaining distance, sanitizing, etc. Tragar service technicians also do the same for all service calls, installations at this time.
Once an upgrade decision is made, Tragar can install everything while following COVID-19 safety protocols set by the CDC and state and local authorities. The installation manager and team will wear all proper PPE while maintaining social distance from you for safety. At Tragar, the health and safety of our employees and customers are paramount.
Tragar Can Upgrade Your HVAC System
Why suffer in the heat and cold – or worse, have your HVAC system breakdown on the hottest or coldest day of the year? Call for an appointment with our Comfort Advisors, and they'll help you select the best option for your home's heating and cooling needs. No matter your needs, Tragar can work with you to make sure your home is comfortable here on Long Island. Reach out to us for more information and a free estimate.