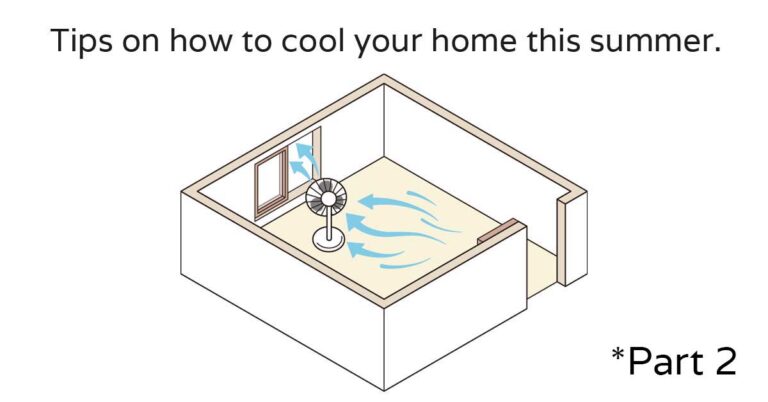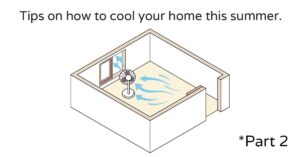 Summer sun brings summer heat, which means you want to stay cool. Whether you have central air, AC window units, or ductless air conditioning, keeping your house cool in general will lower your energy costs without sacrificing comfort.
And, of course, keeping your AC system running smoothly is very important. Regularly changing or cleaning (depending upon the type) your air filter is crucial for efficient operation. See our maintenance checklist for more information.
How Can I Keep My Old House Cool in Summer?
When it comes to keeping a home cool, older homes can have special concerns when it comes to their HVAC systems. An aging or inadequate AC system is the first problem. Besides inefficiencies, changes to landscaping, like taking down trees that shaded the house, if an addition was put on and the AC system wasn't upgraded or a ductless AC system wasn't added, it can make it harder to keep an old house cool in the summer.
Leaking ductwork can cause problems for your HVAC system any time of the year and drive up your energy costs. A faulty or out-of-date thermostat can also prevent your house from cooling properly and if it's frequently cycling, that can cause wear and tear on your AC unit. And, of course, the rest of the cooling tips in this article can also help keep your home cool without driving up your energy bill.
If the problem is that the house doesn't have any air conditioning yet or just window units that aren't doing the job, ductless AC could be the solution. Unlike central air, you don't need ductwork.
Ductless is also a great solution for an old home that doesn't have double-hung windows for window units. If it's a historic home, the need to only drill a small hole for the unit can be a bonus – but check with the rules and requirements to maintain your historic house standing.
How Can I Keep My Home Cool Naturally in Summer?
"Naturally" can mean a lot of different things. In this case, we're listing cooling methods that don't involve your actual HVAC or air conditioning units, but these methods work well with those systems
Cover Your Windows.

Closing drapes can decrease radiant heat from a sunny day by up to 77 percent, according to the Department of Energy. Look into heat-blocking window treatments to be sure you're getting the upper end of the range or maybe even a little better.

Heat-Reducing Film.

This is less of a "natural" solution than an alternative idea for lowering the temperature of your home without air conditioning. Much like window treatments, heat-reducing window film decreases the radiant heat from sunlight that can greatly increase a room's temperature. windows can significantly heat a room. It can be combined with drapes, heat-blocking or regular, for even better results.

Insulate Your Home.

A properly insulated home means you'll use less AC in the summer and less heat in the winter. Even better, a lot of insulation companies offer a discount on work done in the summer, when they're less busy.

Landscaping.

Another strategy that works but takes some patience is planting trees. Placed correctly they will provide shade on what would otherwise be the hot and sunny side.

Change Your Exterior.

Another longer-term tactic is changing aspects of your home's exterior. Redoing the outside walls to white or another light color, whether that's through painting, new siding, etc. will help reflect heat. Similarly, the next time you get a new roof, ask about materials that process heat better. The sun beating on a dark roof is a known cause of hot upper rooms. Adding awnings, shades, and shutters can also decrease the interior temperature of your home, keep doors from getting hot, etc.
Keep Cool with Tragar This Summer
Let Tragar help you stay cool this summer by keeping your cooling system well maintained and installing accessories, like a programmable thermostat, to enhance its results. Tragar and our HVAC experts take care of it. Contact us today.