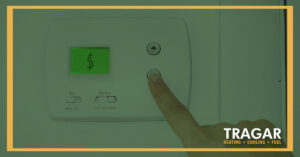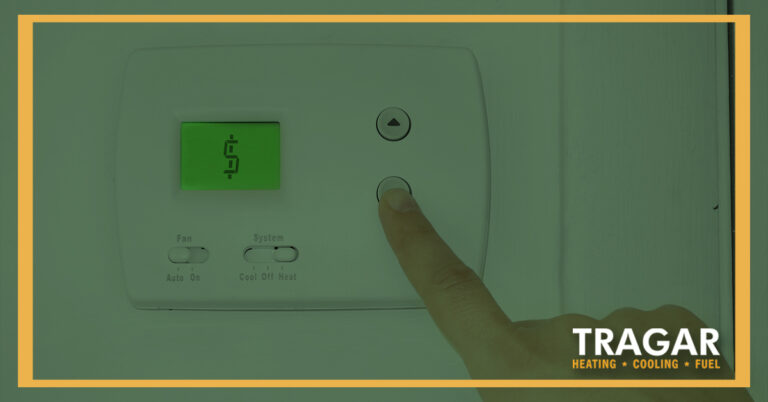 Skyrocketing energy prices combined with an abnormally hot summer can make homeowners cringe when they see the cost of running their air conditioners. But how you react – and what you do to save money – can make a dramatic difference.
Some homeowners throw up their hands and shrug… deciding there's nothing to be done about the necessary cost of cooling. But they could be paying for something they aren't really using.
How Can I Improve HVAC Efficiency & Lower Cost?
➣ Adjust Your Settings
The best way to lower your AC bill and save energy is to adjust the settings on your programmable thermostat. The U.S. Department of Energy suggests setting your thermostat to higher temperatures when you will gone (or at night). Financial experts say that adjusting the thermostat by 10 degrees can save you as much as 10 percent on your cooling bill.
Using a programmable thermostat can make this switch easy and let you tell the house to start cooling down before you make it home again. Just be sure not to try to cool the house down faster by lowering your thermostat settings more than normal when you first walk into a hot house. This will not get the house cooler any faster and may put strain on your HVAC system.
Despite what people have taught us, keeping the house at a consistent temperature does not reduce energy use. In fact, it means the AC is working when no one I home to appreciate it.
➣ Clean Your HVAC system
You know that keeping filters clean helps air flow through your system better, making it more efficient. But have you had the entire system cleaned?
Many people look at their outdoor condenser or heat exchanger and, as long as they don't see large debris (like leaves and twigs stuck to it), they think it's clean. Think again.
The small grating that surrounds the unit gets dusty, whether we see it or not. And anything that impedes air flow – especially on hot and humid days – makes your air conditioner work harder which makes your cost go up. When the AC unit is off, use a garden hose to gently wash away that dust to increase efficiency.
And if the unit is really dirty? Consider having your local HVAC professionals clean it.
➣ Check your thermostat placement.
Having things that produce heat close to your thermostat can throw your entire system off kilter. Lamps and appliances that run hot near the thermostat will tell it the building is warmer than it is and cause the air conditioner to run more.
Likewise, in the winter it will tell the thermostat your house is warmer than it is… leaving you chilly in other parts of the house. You also want to make sure that the thermostat is not near large windows or doors where radiant heat from the sun can make it think it is hotter than it is.
➣ Check your windows and insulation.
Just like drafty windows let cold air in the winter, they let heat in during the summer. Closing your blinds or heavy curtains can help, but it's also important to make sure your windows are sealed properly.
Having adequate insulation in the walls and ceiling will help prevent heat from sneaking into the house in those areas, leading to higher aid conditioning costs.
➣ Consider replacing your HVAC system.
The average AC system lasts about 20 years, but that doesn't mean it operates well for all of those years. In fact, the U.S. Department of Energy suggests that if your AC unit is as little as 10 years old… you may be able to save big by replacing it.
"Even if your air conditioner is only 10 years old, you may save 20-40 percent of your cooling energy costs by replacing it with a newer, more efficient model."
Tragar Are the Experts in HVAC Cooling & Comfort
Let Tragar Home Services help you stay cool this summer by keeping your cooling system well maintained. If you aren't quite sure why your AC unit isn't keeping it cool this summer, we can help. Contact us today to set up an evaluation.