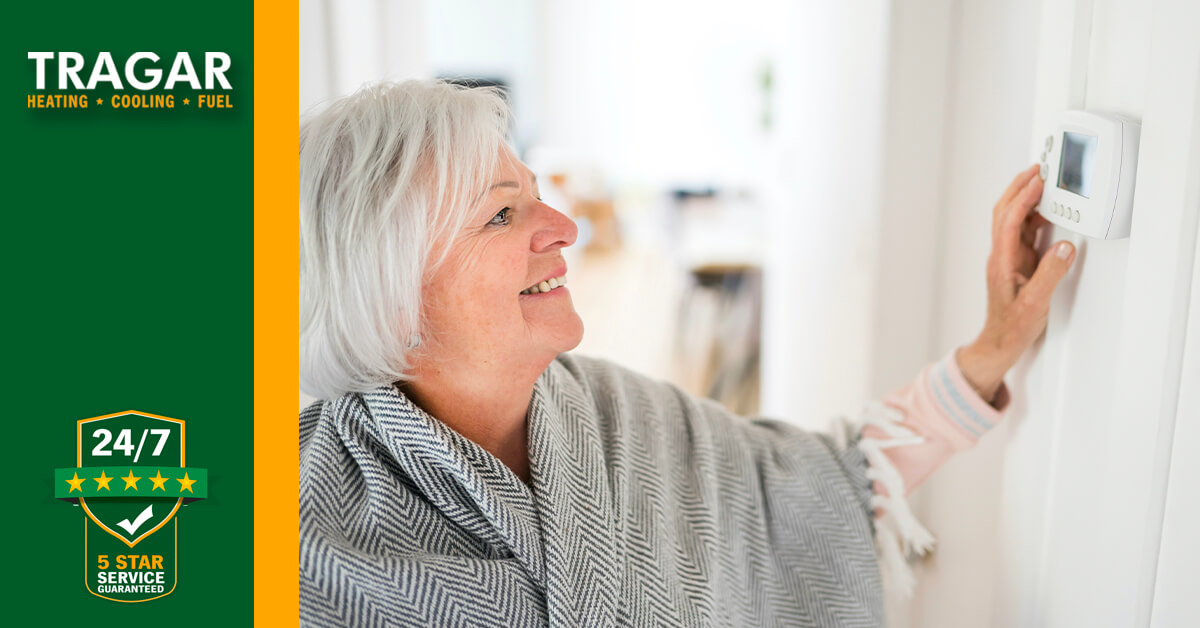 When we think about what it takes to get a good night's sleep, some of the first things that come to mind are whether we have a supportive mattress, comfortable bedding, supportive pillows, or perhaps if we require ambient noise. While all these factors play a role in our ability to sleep well, room temperature is just as, if not more important.
In fact, studies have shown room temperature is one of the single most important factors in determining the quality of your sleep. And when it comes to Long Island, where the winters can get bitter cold, and the summers can get sweltering, we have to put some effort into properly regulating our home temperatures.
So now that you know the temperature of your bedroom is important in determining the quality of your sleep, just what is the best temperature to sleep in?
What Is the Best Room Temperature?
The short answer is approximately 65 degrees. This is because of our body's circadian rhythm. That's the twenty-four-hour cycle your body goes through that regulates your sleep schedules and body temperature, among other things. Part of that involves your body temperature dropping before you go to bed and reaching its lowest in the early morning hours before you wake up, where your temperature goes back up again. That lower body temperature makes your body more sensitive to warmer temperatures than it was earlier in the day, so a higher temperature room could disturb your sleep.
How Cold Is Too Cold to Sleep?
While a cold room may have less of an impact on your sleep than a room that's too warm, you should avoid sleeping in a room below 60 degrees. If you are in too cold of a room and unable to get warmer using blankets, your ability to sleep could be affected.
That said, it is pretty unlikely you'd ever intentionally set your thermostat below 60 degrees unless you're away on vacation. Even then, there are compelling reasons to make sure your thermostat never goes below the 55 to 60 degree range, with temperatures around 60 degrees being preferred.
Should You Sleep with Socks On?
There is evidence that wearing socks can help you fall asleep faster. Basically, part of the process of your body cooling down at night is expelling more heat through your extremities; your hands and feet. If you're wearing socks, you're keeping your feet warmer. By keeping your feet warmer, you're expediting the cool-down process, which can help you fall asleep faster and stay asleep longer.
Is The Ideal Temperature to Sleep Different for A Baby?
A baby should be sleeping in a room in the 60-to-68-degree range. That said, it's very important to make sure an infant is not overheating. If the temperature is too much, and you find your baby is sweating, remove a layer of clothing or blanket.
Tragar Home Services Is Long Island's Trusted HVAC Provider
You need your home to be a place of comfort. A properly working HVAC system that regulates your home temperature day and night is crucial to achieving the comfort you and your family need. As a trusted name on Long Island, we provide 5-star service for our customers 24/7. At just two hours, we have the fastest emergency response time in the area. We handle installation, maintenance, repair, and replacement of HVAC systems for all your heating, cooling, and plumbing needs. Contact us today to see how we can help you live and sleep more comfortably in your home.