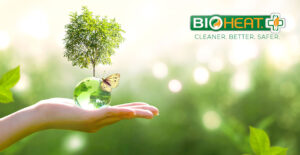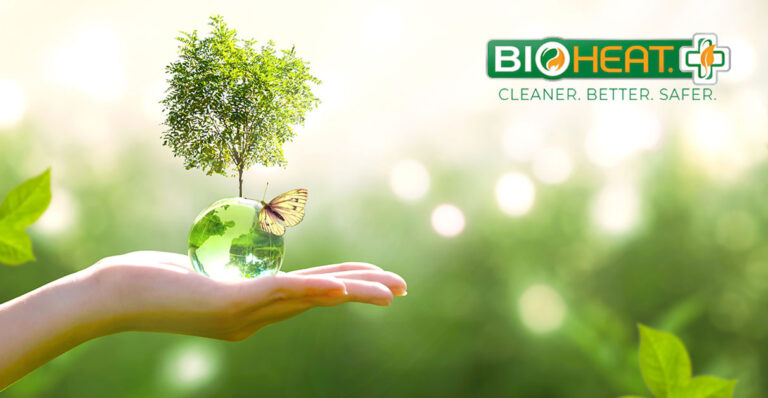 Efficient energy usage and a greener way of living aren't a trend. It's a necessity for those who believe climate scientists. Lowering your carbon footprint or even going carbon neutral is as doable as it is important, even if you use home heating oil. Bioheat® is one solution.
What Is Bioheat® Fuel?
Bioheat® is a specific brand of biofuel, which is a blend of conventional petroleum-based heating oil and fuel made from renewable materials. The latter are commonly made from plant-based biomass but could also include animal waste or algae.
Biodiesel, which is a form of biofuel that incorporates diesel fuel, is probably the best known form of biofuel due to news reports about Willie Nelson's tour bus. Nelson commonly uses recycled cooking oil for the renewable portion of the fuel for the bus.
Bioheat® fuel is a mix of ultra-low sulfur heating oil and biodiesel made from renewable sources. It produces a home heating oil alternative. Any oil-burning furnace can use Bioheat® as a greener, more carbon neutral alternative to conventional heating oil.
Is Bioheat® Cheaper Than Oil?
Bioheat® costs the same as traditional heating oil. While not fully carbon neutral, the Bioheat® carbon footprint is 86% lower in greenhouse gas emissions than conventional fuel, which is a significant step toward making your home carbon neutral.
How Can I Reduce My Carbon Footprint?
The first step to reducing your carbon footprint is to look at your current lifestyle. For example, airline flights have a large carbon footprint, but if you don't usually fly, saying that you'll avoid flying won't mean much. If you're trying to decide between driving a long distance instead of flying, driving might have a lower carbon footprint, depending upon the circumstances.
To figure out where you currently are, visit carbonfootprint.com or the EPA's carbon footprint calculator. Once you have that information, you can begin making effective changes.
Ways to Lower Your Carbon Footprint
Buy more locally grown produce.
Eat more seasonal fruits and vegetables.
Decrease the amount of meat in your diet.
Buy in bulk when possible to reduce both packaging and trips to the store.
Plan meals to reduce food waste.
Compost if possible. Even some cities like New York have compost drop-off options.
Decrease the amount of heavily packaged items you buy.
Buy more vintage or previously worn clothing instead of "fast fashion" that wears out quickly.
Buy less "stuff" in general.
Bring your own bags when you shop, preferably reusable ones.
Wash clothes in cold water.
Look for the Energy Star label when buying electronics and appliances.
Eliminate "energy vampires" by turning off the power strip when you turn off TVs, game systems, and other energy hogs.
If you have an oil-burning furnace, switch to Bioheat®.
Get an energy audit.
Consider solar panels.
Switch to walking or public transportation when possible.
Switch to using water filters instead of buying bottled water.
Insulate your home to prevent heat loss in winter and air conditioning loss in summer.
Talk to Tragar About the Benefits of Bioheat®
Tragar oil delivery provides you with a choice between conventional heating oil or Bioheat®.To learn more about prices or which fuel option is right for you, contact us today.