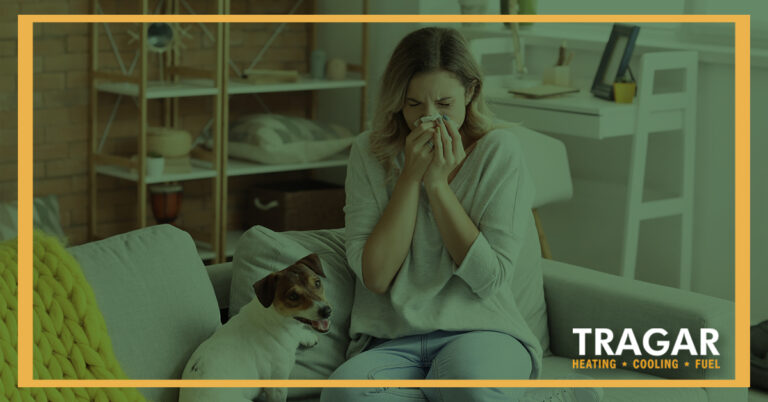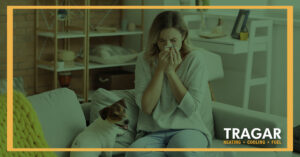 Many of us will have to deal with allergies in our lives, and if not us personally, someone in our household likely will. That's because more than 50 million Americans are affected by allergies and the numbers seem to be on the rise.
Allergic reactions for many people manifest in itchy eyes, itchy or runny noses, coughing, sneezing, or sinus headaches. More severe allergic reactions result in asthma and – in certain instances – the throat closing up to the point of suffocation and ultimately death if not properly treated.
There are many allergens out there that can trigger allergic reactions from people… including dust, pollen, mold, and more. We may think we're keeping our houses clean but are still being affected by allergies. Is it possible that our HVAC systems could have something to do with that?
Can HVAC Cause Allergies?
This is a more complicated question than you might think. Technically, your HVAC does not cause allergies. Your HVAC system is circulating the air that it has available to it.
If there are impurities in the air around your home, those air pollutants could be making it into your home. If pollutants have made their way into your HVAC system, those pollutants will circulate when your HVAC system is on. That may make it seem like the HVAC system itself is to blame.
Is Central Air Good For Allergies?
Central air can absolutely be good for your allergies. Properly maintained HVAC systems will allow high quality air to circulate in your home. However, proper care includes both regular duct cleaning and system maintenance.
That said, there is a rare condition worth being aware of known as cold urticaria. This is a condition in which the skin breaks out in hives when exposed to cold air and – in more severe cases – can lead to swelling, a drop in blood pressure, and going into shock. Again, this is a rare condition… so this is fairly unlikely.
Can My Allergies Get Worse When The AC Is On?
Your allergies (outside of cold urticaria) should not get worse by the AC simply being on. However, if your HVAC systems are not properly maintained then worsening allergies could potentially happen. This is why you need to clean your HVAC system and maintain your home to avoid mold growth.
In order to properly clean and maintain your HVAC systems, you'll need to make sure you are replacing the air filters regularly. Cleaning the vents is important as well. We've all seen vents with dust building up around it… where do you think that dust goes when the vents are on?
It's also important to make sure that you don't have standing water around your home that can breed bacteria. You'll want to control the humidity in your home as well to avoid mold. You also may want to invest in additional air purifiers if that isn't enough. Allergy solutions also include improved filters. Talk to your HVAC service provider about HEPA filters and other allergy solutions.
Ultimately, no matter how vigilant you may be, you should have HVAC professionals cleaning and tuning your units when needed as well.
Tragar Home Services Is Long Island's Trusted HVAC Provider
A trusted name on Long Island, at Tragar Home Services we provide 5-star service for our customers during and after business hours. Our highly trained professionals can evaluate your HVAC systems and perform maintenance and repair to keep your home as allergen free as possible and help everyone in your home live comfortably.
We provide many other services as well including HVAC installation, oil delivery, gas services, and more. Contact us today to see how we can help you get the most out of your home.