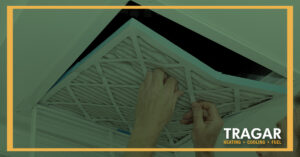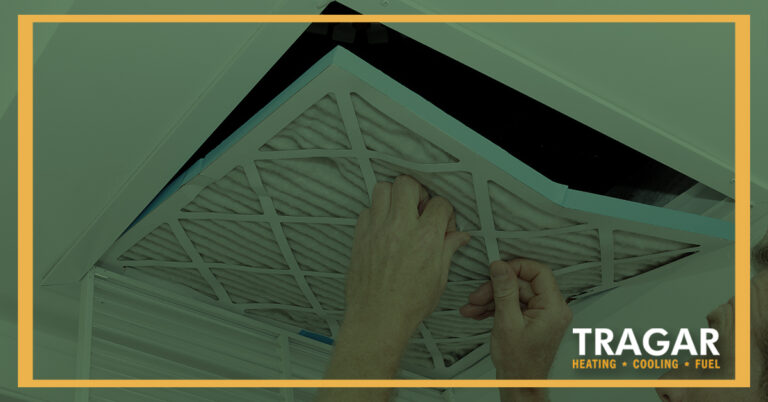 As we approach the tail-end of summer, we may still be using the air conditioning in our homes fairly regularly throughout the day. While it keeps us and our homes cool, many of us are likely keeping in mind how much this could affect our electric bill. That's not the only side effect of using air conditioning, however.
This year had been a rough one for people suffering from allergies. Coughing, sneezing, and congestion can make being anywhere uncomfortable – including at home. It might not just be allergy season (or even allergies) that can be causing this though. It's possible that it's related to the air quality in your home.
So, how do we know if the air in our homes is affecting us negatively and what can we do to change that?
What Is IAQ?
When people talk about indoor air quality (or IAQ), they're talking about the air quality in your home, office, or other buildings and structures in relation to both health and comfort. Good air quality creates an environment that promotes good health and comfortable living space. Poor air quality can have negative impacts on your body that can show up right away, or in some cases take a long time to manifest.
Potential immediate effects of poor air quality include irritation in the nose, mouth, and throat from inhaling the stale or contaminated air, as well as watery eyes. This could extend further into headaches and dizziness as well. In cases like this where the effects are immediate, they tend to be temporary effects that go away shortly after leaving the affected area. Long-term effects of exposure to poor air quality could be as extreme as developing respiratory diseases or even cancer.
How Does HVAC Affect Indoor Air Quality?
HVAC can have a big impact on your indoor air quality. More modern HVAC systems tend to be better equipped to properly vent your home and help you have good indoor air quality. Older homes or homes that don't utilize central air and use wall or window units will need to make sure they are properly ventilating and circulating the air in their homes.
It may be tempting to keep the door to your bedroom shut and run the AC all day, or maybe often keep the windows shut and just run the AC when you are home. The air quality is going to be negatively affected in that room due to the lack of air circulation.
You'll want to replace or clean your HVAC air filters regularly. Make sure to use a fan (or fan setting on central air) to circulate the air, keep the door open whenever possible, and open windows when able to as well… to keep the air from getting stale and causing yourself to be exposed to more pollutants or other harmful breathable particles.
Tragar Home Services Is Long Island's Trusted Name In HVAC
Your home should be comfortable and safe. The experts at Tragar Home Services are dedicated to providing you with safe, quality HVAC systems. Servicing Long Island for more than 60 years, we pride ourselves in providing 5-star service for our customers during and after business hours.
Our highly trained professionals can evaluate your HVAC systems and perform maintenance and repair… or even work with you on installing a new system with a maintenance plan, if necessary. Contact us today to learn more.