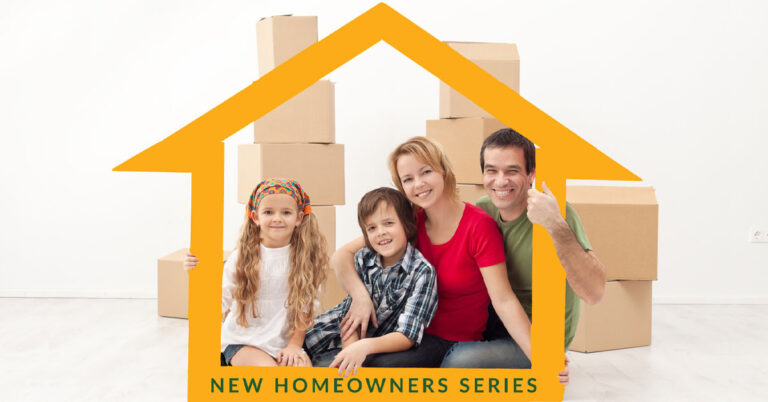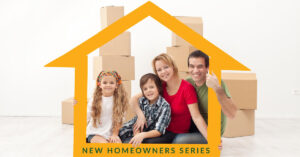 Winter isn't just staying inside where it's warm when you're a homeowner. Extreme cold, nor'easters, snow squalls, sleet, snow and high winds can damage your new home or just make life miserable. Let's tackle some of the most common questions we receive about winter storm prep from our customers, especially the new homeowners.
How Do I Prepare My Home For Extreme Cold?
Replace the batteries in your detectors

Remember all of them – smoke detectors, carbon monoxide detectors, etc.


Keep the heat up

No one wants to waste money or energy, but during extreme cold turning down your thermostat too much overnight or when you're out could cause bigger problems. It takes longer to get back up to a normal temperature, the risk of frozen pipes is greater, etc. Temporarily keeping the temperature consistent during extreme cold might actually save you money in the long run.

Use a humidifier

Dry air feels colder. Properly humidified air keeps your mucous membranes healthy, which makes you less likely to catch a cold.

Part of preparation is being ready in case things do go wrong, like a power outage. In the meantime, a winter safety kit can come in handy. See below for What Should I Stock Up on Before a Winter Storm.

Good insulation keeps your home warm, saves energy, and prevents frozen pipes and ice dams. If you have access to the pipes, add pipe insulation.

Keep your gutters clean

Do a thorough gutter cleaning in the fall and spring but check them periodically in between. Clogged gutters can lead to leaks, foundation problems from bad drainage, etc.

Clean your chimney

A clean chimney decreases the risk of fire.

Prep for snow

Check your snow blower and make sure it's running properly. Have a good shovel and ice melt or rock salt on hand.

Use your drapes and curtains

Close your drapes after dark to minimize heat loss at windows. Open them during the day to let in the sun's warmth.
What Should I Stock Up On Before a Winter Storm?
Having the right things on hand before a winter storm or extreme cold is essential in the event of a power outage or other problem. Make sure you have:
A flashlight with spare batteries
Battery operated phone charger
Warm clothing and blankets
Battery-operated radio
Non-perishable food, especially items that don't require cooking like peanut butter, canned tuna, energy bars, dried fruit, etc.
Manual can opener
Food and supplies for your pets
A first aid kit
Clean drinking water/bottled water
Candles in fire-safe holders and matches
A battery-operated carbon monoxide detector
Fire extinguisher
A generator, if possible
Maybe a propane or kerosene space heater rated for inside use
What You Should Not Do During a Snowstorm?
Storm safety isn't just about what to do. What not to do is equally important.
Don't leave your pets outside
Don't use your stovetop or oven for heat
Don't forget to charge your phone
Don't use an outdoor grill inside
Don't turn on your car if the exhaust is blocked
Don't shovel snow with your back
Does Salting Before Snow Help?
Yes, according to snow removal experts. Often under snow is a thin layer of ice that can lead to falls even after you shovel. Even if ice isn't under the snow, a small amount of snow is usually left behind after snowing and that can freeze.
Putting down a layer of rock salt or ice melt before or just as it starts to snow improves traction and reduces the risk of falls. For best results, use a spreader to put down an even layer without using too much deicer. Check out these additional tips on the safe, effective use of snowmelt products.
Tragar Can Keep Your House Safe & Warm
Tragar is your winter heating ally. Whether it's maintenance, heating oil or BioHeat, a new furnace system, etc. we will handle whatever you need. Contact us today.