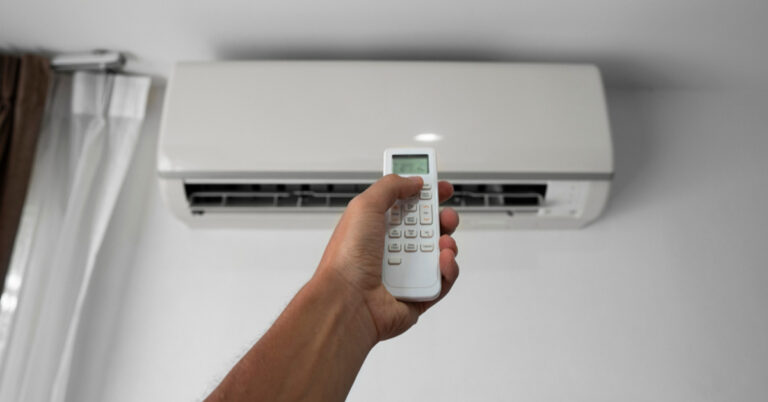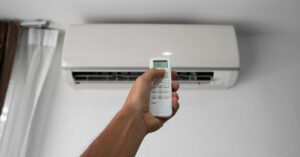 Winter cold can be miserable enough but cold zones in your home make it worse. Those are areas that, for whatever reason, tend to be noticeably and even measurably colder than other parts of the house. Maybe it's the area at the end of the house's heat circuit so its shorter heating duration is a problem. Maybe it's a new addition. Or maybe it's that side of the house that seems to take a beating in the cold from wind and shade.
Regardless of the reason, if you have certain parts of your house that always feel cold in comparison to the rest, adding a new ductless heating zone could be the perfect solution. It's also usually the easiest solution when building an addition to your home.
What Is Ductless Heating?
Ductless systems bring heat (or cold) to a room or series of rooms without having to run baseboard heating vents or ductwork for central air conditioning. Ductless heating operates quietly and can be installed solely as a ductless heating system or a combination heating/cooling system. Because heat doesn't have to travel through half the house to get to its destination it can be highly energy-efficient.
How Do Ductless Heating Systems Work?
Ductless heating pairs two units through a small hole in the outside wall. The inside unit is wall-mounted, though it can also be ceiling mounted. Outside is a compressor/condenser. The two are connected through a small tube placed through the wall. Because the compressor is outside, noise is minimal.
Is Ductless Heating Right For You?
Ductless heating is ideal in a variety of situations:
To add heat to a room without installing expensive ductwork
To heat extensions/new additions, converted attics, sunrooms, etc.
Areas with specific heating challenges
To set up independent temperature zones
To heat the room you use the most without affecting the rest of the house
Why Choose a Ductless Mini-Split Heating System?
Ductless heating systems could be a good choice if you want:
More energy efficient because up to 30% of heating is lost in the ductwork for central heating systems
Whisper quiet operation
Clear views that don't block your window view or light
A less expensive system than central air or radiant heat
No ducts work to clean and better air quality
A burglar-proof connection between inside and outside units
A unit that could also provide cooling
Adding additional heat zones through a ductless system is far more cost-effective than redoing your entire heating system to install zones. Heating zone additions require professional installation but the maintenance is cheaper and easier than central air, which requires both operational maintenance and regular duct cleaning to avoid mold and air quality problems. With ductless units, you simply wash or replace the air filter regularly.
If you're not sure if a ductless mini-split unit or HVAC unit is right for your home, call us. We're Long Island's heating and cooling professionals. We'll evaluate your needs and provide recommendations.
Tragar is Long Island's Heating Expert
If you're considering adding an additional heating zone, talk to us. At Tragar Home Services, we are a Long Island-based and family-owned business that provides exceptional heating and cooling services. Tragar conveniently offers HVAC and heating services 24 hours a day, seven days a week, just call (516) 221-2559 or fill out this form for a service request.