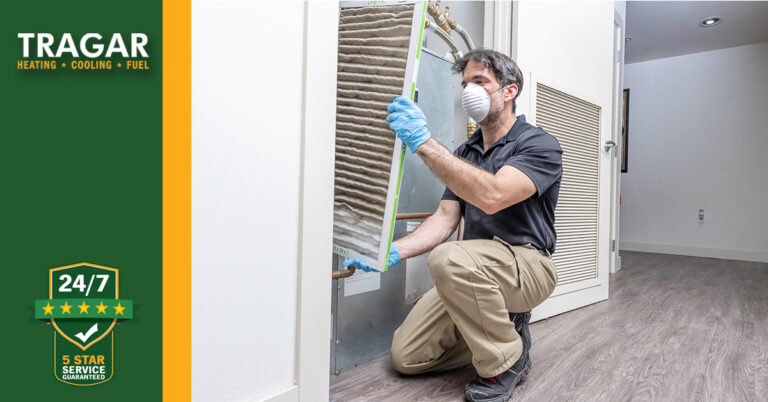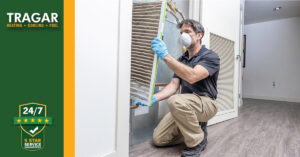 Between the tail end of flu season, Asthma Awareness Month, and rising Covid-19 numbers… the issue of air quality is at the forefront of many people's minds. With so much of the workforce still working from home (and so many still hesitant to go out), you want your home HVAC and associated systems to protect you with the best and most current technology.
As a result, many homeowners are interested in air purifier systems – as well as how to improve air quality using their current HVAC systems. However, as we all know, the COVID situation is one that is constantly evolving. The solutions below represent the best practices and information currently available as of the time of this writing.
How Does HVAC Affect Air Quality?
Indoor air quality is vital and HVAC systems certainly have an impact on the quality of that air. On the negative side, poorly designed or poorly maintained systems can actually introduce pollutants into the atmosphere – making things worse. Regular servicing and inspections can usually prevent this from being an issue.
Twenty-first century technology has developed a vast array of options available to improve air quality – many of them developed from hospital and laboratory tech. A wide variety of home air filters and air cleaners are on the market now. Over the long period of COVID their development has accelerated.
Can HVAC improve air quality?
Your HVAC system can certainly have an impact on and improve indoor air quality. The first aspect of that is air filtration… and that means filtration that is up to the task of stopping viruses.
As far as HVAC HEPA filters go, checking the MERV rating is important. MERV stands for "minimum efficiency reporting value" and is a rating used to compare filters. MERV 13 filters through the new, cutting-edge MERV 16 filters are industry leaders due to their ability to block out some airborne viruses. But air filters are only part of the equation.
Combining better filtration with UV lights (designed to destroy microorganisms and contaminants) creates a harsh gauntlet to run for any airborne viruses attempting to infiltrate your home through the HVAC system. Our Healthy Climate® HEPA systems can include UV germicidal lights – which have the added advantage of not producing ozone like some systems do.
Talk to Tragar About Our HEPA Systems and UV Germicidal Lights
If you want to improve your indoor air quality and take the best precautions currently available against airborne viruses like COVID, talk to Tragar Home Services about a whole house air filtration system and/or an HVAC upgrade that includes the Lennox air purification/filtration options mentioned above. To learn more, contact us today.