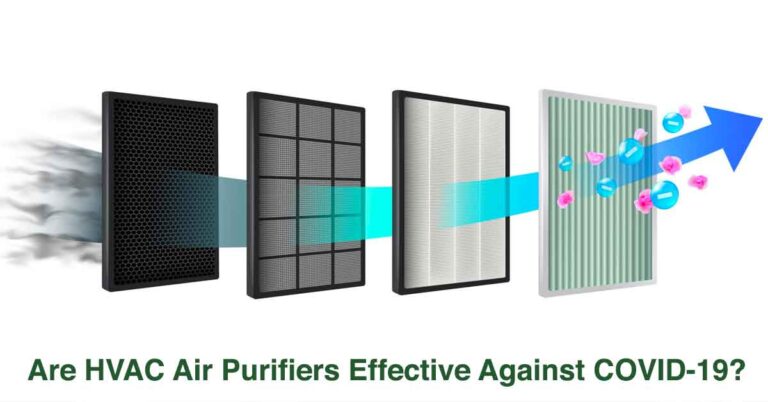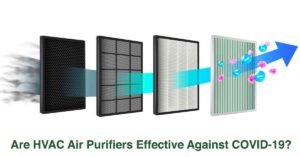 Indoor air quality is a common homeowner concern, though they usually think about it more in the fall and winter than when the weather's warm, and they can open windows. This year, due to COVID-19, interest in air purifiers has grown significantly.
All HVAC systems include some form of filters to capture dust and debris, but default filters don't trap germs or viruses. A whole-house air purification system is installed in the ductwork to capture bacteria, mold spores, and viruses in addition to finer dust particles, keeping those contagions from circulating through your home. These systems typically use a HEPA filter for enhanced results.
The Difference Between an Air Purifier and an Air Scrubber
An air purifier captures and kills contagions. As air moves through the purifier, which is installed in the ductwork, it traps and neutralizes bacteria, mold spores, etc.
An air scrubber sends out negative ions to bond with and neutralize contaminants. It even works with particles that are too small to be filtered.
Do I Need a Whole-House HEPA Filter?
That depends upon your health needs and concerns. If you or someone in your family is sensitive to pollution, has asthma, allergies, respiratory issues, etc. it may be essential. For others, it can still be highly beneficial.
What Is a UV Air Purifier HVAC?
The next step up in-home air purification is an HVAC ultraviolet (UV) air purifier. These systems are based on research, that won a Nobel Prize in Medicine in 1903 for Niels Finsen, that proved that UV light sterilizes surfaces. Later research showed it can also purify the air.
In an HVAC system, a UV light purifier is usually installed near the coils because the air passes through there. It also serves the double purpose of ensuring that mold does not form on or near the coils.
Are HVAC Air Purifiers Effective Against COVID-19?
It depends upon the type of filtration. Normal HVAC filters are not fine enough to filter out the virus.
According to Dr. Julian Tang, associate professor at Leicester University and consulting virologist at the Leicester Royal Infirmary, HEPA filters can help limit transmission of respiratory droplets infected with COVID-19. However, he also cautions that HEPA filters do not trap all droplets that contain COVID-19.
For best results, an HVAC system that incorporated both HEPA filters and UV purifiers is the best choice.
Lennox Purification Systems From Tragar
At Tragar Home Services, we carry a variety of Lennox® Air Purification Systems such as the Lennox Healthy Climate® HEPA system. This air purification system uses a three-step filtration process for hospital-grade results. First, the pre-filter catches the large dust and dirt particles in your home air. After this, the HEPA filter captures germs and the remaining contaminates/particles and a charcoal filter removes odors and chemical vapors from your air.
Can COVID-19 Be Transmitted through Air Conditioning?
While a definitive answer does not yet exist, studies indicate that could very well be the case.
The original study only involved a small group of people in a restaurant, but other studies with similarly small viruses indicate transmission through HVAC is possible.
Tragar Can Improve Your Indoor Air Quality
If you're concerned about your indoor air quality or want to improve the air quality in your home, call us for a free estimate.