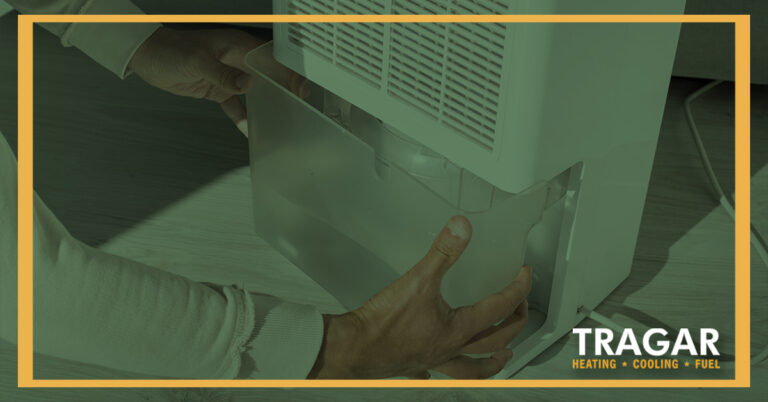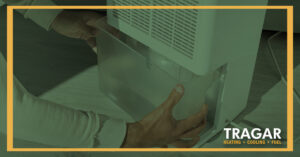 While you can't do anything for the oppressive heat and humidity that exists outside during this time of year, you do have options when it comes to controlling the space inside your home.
If your indoors are plagued with an abundance of moisture, you might notice a general dampness on the windows, mildew growth, or even peeling paint. If this is a problem for you… it might be worth considering a dehumidifier.
Can I Use a Dehumidifier with an AC?
A dehumidifier removes moisture from the air. They typically use a condenser system that converts moisture in the air to water droplets as air is pulled through the device. They then direct these droplets toward water collection tanks. Some versions provide the option of draining into a sink or out a window so that you don't have to worry about the collection tank filling up.
A dehumidifier and an air conditioner can be used simultaneously. You should use a dehumidifier with your air conditioner when your air conditioner by itself cannot adequately keep the humidity levels at a comfortable level.
Do You Need a Dehumidifier with an AC Unit?
Here in the northeast, it is generally less humid than it is in Florida and elsewhere. So, whether you need a dehumidifier or not is entirely dependent on your situation. If you feel like your home is too humid (or are just looking for a way to lower your air conditioning usage), then consider getting a dehumidifier for your home.
Should You Run a Dehumidifier in Summer?
Since drier air feels cooler, using a dehumidifier may actually help save money on cooling bills by allowing you to set the air conditioner to a higher temperature – or just using it les often. You're more likely to run it in the hot summer months when the heat outside causes the air to feel gross and humid.
The EPA has said using a combination of air conditioning and dehumidifiers to reduce humidity can improve air quality and limit exposure to harmful toxins like formaldehyde.
Can an Air Conditioner Dehumidify?
Air conditioners do have the capacity to dehumidify, and typically dehumidify as part of the overall process used to keep your home cool. However, units can become overwhelmed in the face of extreme humidity.
Do HVAC Systems Remove Humidity?
The answer is a little complicated because, while your air conditioner can help with the humidity of your home, it's more of a byproduct of its other functions. In the cases of extreme humidity… your HVAC system isn't likely built to work in those conditions. If your system is too large for the space it may actually have a more difficult time removing excess moisture from the air and humidity levels will remain high.
Need Help Staying Cool? Talk to the Experts at Tragar
Let Tragar Home Services help you stay cool this summer by keeping your cooling system well maintained. If you have hot spots in your home, a ductless AC could be the solution. Talk to Tragar's HVAC experts to find the right solution for your home. To get started, contact us today.