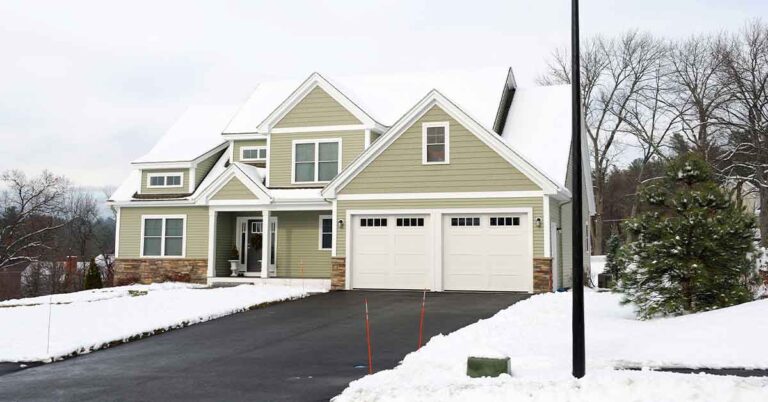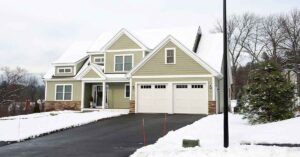 When cold weather brings snow, homeowners start looking for a shortcut to a clear, safe path. While snowblowers are popular, a heated driveway eliminates the need for one. Yet many people assume that's a luxury they can't have. Actually, heated driveways are more accessible than you may think.
Do Heated Driveways Really Work?
Yes, heated driveways work very well. They use a radiant heating system which makes your driveway warm enough that snow and sleet melt on contact. Radiant heat inside a home warms floors or walls and is incredibly energy-efficient because no heat is lost in ductwork and the warmth is applied where people are actually located, not the edge of the room as with baseboard heat.
Similarly, with a heated driveway or walkway, either electric coils or a hydronic tubing containing a water-based fluid that doesn't freeze is used. When the fluid is heated or the coils are turned on, heat radiates up, warming the driveway and preventing snow and sleet from sticking.
How Long Do Heated Driveways Last?
A heated driveway system lasts 20-30 years, depending upon the system. Proper maintenance, of course, helps extend the life of the system, which means a yearly, routine check-up.
Are Heated Driveways Worth It?
That depends upon a variety of factors, such as how much snow and ice your area gets. Here on Long Island, the easy answer to that is yes. If you use a snow removal service, switching to a heated driveway can soon pay off. You also want to factor in the money saved by not having to replace or repair your driveway as often because it's not getting the extra wear and tear from freezing temperatures, rock salt, and ice melt.
Finally, the personal health and lifestyle of you and your family matter, too. If falling is a fear, or you live with people who are older, susceptible to fractures, or who use mobility devices like canes or wheelchairs, a heated driveway can make a big difference. The time saved from not having to go out and shovel or use a snowblower should also be considered.
Benefits of a Heated Driveway
No damage from rock salt and ice melt products
No more snow removal service costs
Less damage to the concrete from sub-zero temperatures
Decreased risk of slipping and falling
An increase in home value
Reliable
Long lasting
Can You Heat a Concrete Driveway?
Yes, you can absolutely heat a concrete driveway. A heated driveway can be concrete, asphalt, pavers, etc.
Can You Heat a Gravel Driveway?
Yes, but heating a gravel driveway is not preferred. Radiant heating for a driveway works best if the coils or tubes are not exposed to air at all. With a paver, asphalt, or concrete driveway, once everything is installed, the system is insulated from the air. With gravel, you have to make sure the gravel is deep enough to protect the system from air exposure – a thin layer of gravel won't do. Even then, it might not be as efficient as other forms of heated driveways.
Can You Retrofit a Driveway into a Heated Driveway?
Yes! A common misconception is that heated driveways and walkways can only be installed when they're being replaced. That's not true.
If you have an existing asphalt or concrete driveway, slots are cut into the surface. Heating elements are dropped into the slots and wiring is run to the control system. The slots are then filled with hot asphalt, mortar, joint sealer, etc. depending upon the surface. For a paver driveway, select pavers are removed and then replaced to do the same.
Get a Heated Driveway from Tragar and Skip Shoveling This Winter
Tragar is your winter ally. Call us with all of your questions about heated driveways and whether that's an option for your home. Our experts answer all of your questions. Call (516) 221-2559  or contact us today for this and all of your heating needs so you can stay warm and cozy this winter.