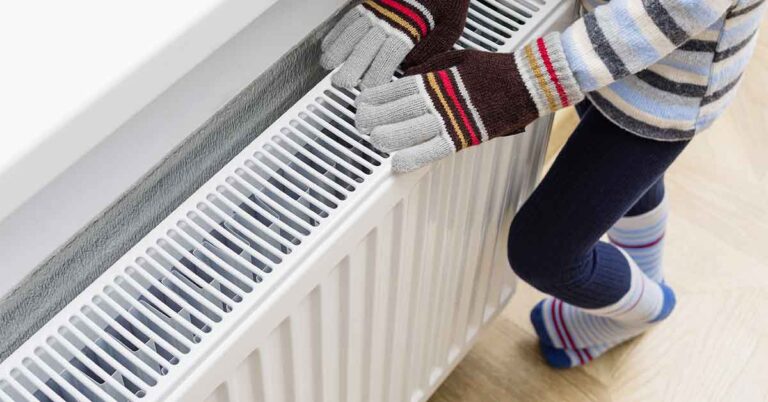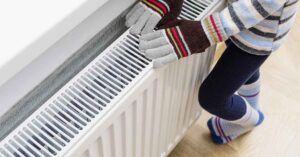 Welcome to autumn, when one day is cool and the next is warm, back, and forth. You want to be comfortable while also not turning your heat on too soon. Deciding when to turn on your heat is key. If you're a new homeowner or just want to learn how to manage your heating system better, read on.
How to Decide If I Should Turn on the Heat?
When to turn the heat on is partially going to depend upon personal preference. That said, experts recommend turning on the heat when the indoor temperature is below 64 degrees Fahrenheit. If you have children, seniors, or people who are sick that threshold might need to be a bit higher. Set the thermostat lower when you go to bed.
Why Is My Heat Not Turning On?
If your home feels chilly in the fall and the heat doesn't seem to be kicking on, you should troubleshoot your heating system. One of a few things could be the cause including:
Humidity makes the air feel warmer so if the humidity has dropped, as it often does in the fall, 72 degrees might feel cooler now than it did a week or even a day or two ago. Since the actual air temperature is warm, even though it may not feel like to you, the thermostat won't yet engage.
Check your thermostat setting. Is the heat on? If so, what temperature is it set at? It might need a simple adjustment.
If the prior step doesn't work, try switching to a much lower temperature than usual to see if the furnace engages. If it doesn't, call us at Tragar to diagnose and fix the issue.
At What Temperature Should I Turn My Heat On?
Outdoor temperature should not determine when you turn your heat on, indoor temperature should. That's because a variety of factors could make one home feel cold while the house next door is comfortable during the same outdoor temperature. For example, a well-insulated house will stay warmer than one that isn't. Energy-efficient windows and doors will also help maintain your indoor air temperature.
Change or Clean the Filter
Dirty filters make your heating system run inefficiently. Starting the system with a clean filter and cleaning or replacing it at the recommended interval for best usage (usually monthly) means better indoor air quality and more efficient operation.
Routine heating system tune-ups at the start of the season can help prevent a breakdown at a crucial time. Starting the cold-weather season with an annual tune-up ensures efficient heating and provides peace of mind.
Do a Practice Run Before It Gets Cold
This is especially important if you did your annual maintenance earlier in the year (some people do it at the end of winter instead of during fall). This way you can detect any problems, weird smells, or sounds before you really need it.
Seal Gaps Around Doors and Windows
A little weatherstripping can save you a lot of money from heat leakage. Also, minimizing the amount of cold air that gets into your home lowers the amount you have to use the furnace.
Let Your Interior Décor Improve Indoor Warmth
Move furniture so it isn't blocking heating vents and that warm airflow. Make sure vents and radiators are open and clear (and consider wiping them off so they don't blow dust). Rugs and drapes can improve heat retention. If you have southern-facing windows you can also open the drapes in the daytime to let in the radiant heat from sunlight and then close the drapes at night to prevent drafts.
Tragar Can Keep Your Home Safe & Warm This Winter
Tragar is your winter heating ally. Whether you need annual heating system maintenance, BioHeat or heating oil delivery, a new heating system, or you're looking to upgrade to a smart programmable thermostat, our experts will handle whatever you need. Call (516) 221-2559 or contact us today so you can stay warm and cozy this fall and winter.