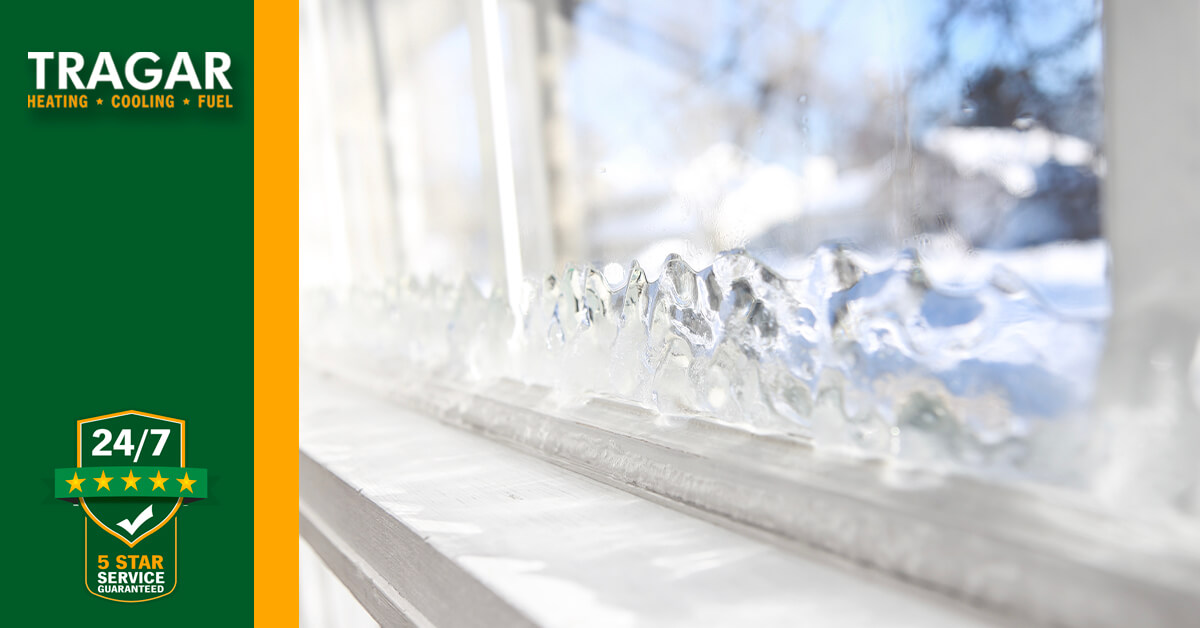 The winter isn't any colder than usual, and the heat is set just like always, but the house still feels cold. Chances are, windows are the problem. Before you start cursing at your HVAC system, consider replacing draft windows to help improve your home heating efficiency.
Why Do My Windows Feel Drafty?
A draft around your windows can have many causes. Was it that hailstorm last summer? Do you need new weather stripping? Maybe it's just old age.
Old glazing is the most common cause of drafty windows. The putty connecting your glass panes to the window frame can become dry and brittle with age. Check around the windowpanes themselves to see if you can feel any air movement. Even if you can't feel it, you might be losing heat through small cracks in the glazing.
While you are at it, check the weather stripping around your windows and ensure there is no gap between the window frame and the house itself. Weatherstripping cracks and deteriorates as it ages, letting cold air in. Any gaps between the window frame and your house should be filled with spray-in gap filler to keep the cold air out.
If you still feel a draft near your windows after checking all the glazing and weather stripping, it might be time to consider new windows.
How Much Do You Save on Energy Costs with New Windows?
Increasing the energy efficiency of your HVAC system with new windows can come in many forms, and how much you save will relate to the type and condition of the windows you currently have and the one you install.
One of the best ways to save the most is installing double-pane windows. Double pane windows have a layer of insulating colorless gas trapped between two panes of glass. According to the U.S. Department of Energy, they can save you as much as 30 percent on your home heating bills. Quality windows can also help prevent cool air leakage in the summer, reducing your AC costs.
But replacing all the windows in your house can be a hefty investment. The good news is there are ways to make your existing windows more energy efficient.
How Can I Make Windows More Heat Efficient?
The cheapest option is to cover your windows in bubble wrap. While the aesthetic might not be one you are willing to deal with long-term, bubble wrap over drafty windows is the same basic principle as double-pane windows but at a fraction of the cost. Cover the windows with bubble wrap and use wide painter's tape to attach them to avoid damaging your interior walls.
Consider investing in storm windows for a similar solution that looks much better. Before winter sets in, replace your window screens with exterior storm windows. This affordable solution can save you up to 10 percent on your annual heating costs.
Let Tragar Improve Your Home's Energy Efficiency
If you aren't sure why your home heating isn't as efficient as you'd like, contact us. We can check your furnace, perform any necessary maintenance, and help you find the source of your heat leaks to keep your family warm this winter.