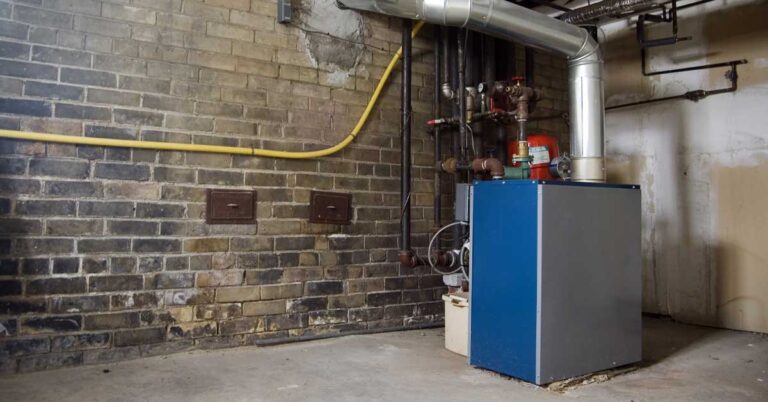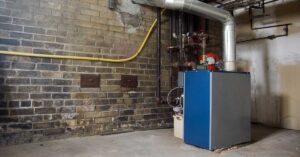 A furnace failure is one of the worst things that can happen to a homeowner, not just in winter but any time. While it can happen unexpectedly, it's much more common for signs of an impending failure to appear first. Being alert to the indications of a problem can allow you to act before your furnace completely dies.
How Do You Know Your Furnace Is Going Bad?
Even a properly maintained and serviced furnace – and yearly maintenance is the number one way to keep your furnace running properly as long as possible — can occasionally need repairs. So repairs, especially certain types of repairs, can indicate your furnace is starting to fail.
9 Signs of a Failing Furnace:
Yellow burner flame.

Your furnace should burn with a blue flame. Hints of yellow are fine, but it should predominantly be blue. An issue causing a yellow flame can often be repaired – usually it's just a sign of a dirty burner – but it can also be one indicator of looming catastrophic furnace problems.
While a yellow burner flame could mean that the furnace is not burning efficiently, it can sometimes also indicate carbon monoxide is being produced, which is dangerous. Having a carbon monoxide detector can protect your family from fatalities. Other signs of a furnace giving off carbon monoxide are:
Soot streaks around the furnace
No upward chimney draft
Excessive moisture on cold surfaces like windows and walls
Rusting, especially recently, on flue pipes and pipe connections, inside and out
Leaking water at the chimney base or pipes
Age of your furnace.
The average furnace lasts 15-20+ years, and one that has been well maintained will often be on the upper side of that range. Still, the older your furnace, the greater the chance of a failure, especially when combined with other warning signs.
Higher utility bills.
If your natural gas bills are suddenly higher or you're suddenly using a lot more heating oil, it could be due to furnace problems that lead to a full failure. Furnace efficiency can decline with age, but that's usually a gradual shift. A sudden change or significant spike could be the sign that you should start furnace shopping.
Blowing cold air.
A furnace blowing cold air could have a variety of reasons with some of those causes indicating imminent failure instead of more routine furnace problems.
Strange noises.
Sudden furnace noises can be a sign of several different issues, some of which can be repaired. Others are furnace problems that precede a complete failure. If your furnace starts making odd noises, call for a service appointment to determine the nature of the problem and whether it can be repaired.
Increased repairs.
If you've had a few furnace problems recently that required repairs, that could be a sign of impending furnace failure.
Sudden heat inconsistencies.
It's not unusual for a home to have rooms that tend to be warmer or colder than others. That issue can be addressed. However, if your cold spots are suddenly colder, or areas that are normally fine suddenly turn into hot or cold spots, it could be a sign of furnace problems. If weather or other external issues aren't the cause.
Frequent cycling.
If your furnace is cycling on and off much more frequently than usual, it could be a thermostat issue sending the wrong instructions to the furnace – or a sign that your furnace is failing. Call for a service appointment to learn which because in either case, it needs to be addressed.
Moisture buildup.
If you find moisture on the walls, windows, or ceilings of some rooms, it could be a furnace problem involving insufficient airflow. That could be a vent problem or a sign of a failing furnace.
If you have any of these issues, especially in combination, your furnace could be reaching the end of its service life. Instead of having a complete furnace failure at a catastrophic moment, give us a call at Tragar for a furnace evaluation and, if your furnace is starting to fail, we can discuss replacement options.
Tragar Is the Expert in Long Island Heating System
Now is a great time to start planning a new furnace or upgrading your current system. Tragar can work with you today to make sure it's a seamless process. Reach out to us for more information and a free estimate.