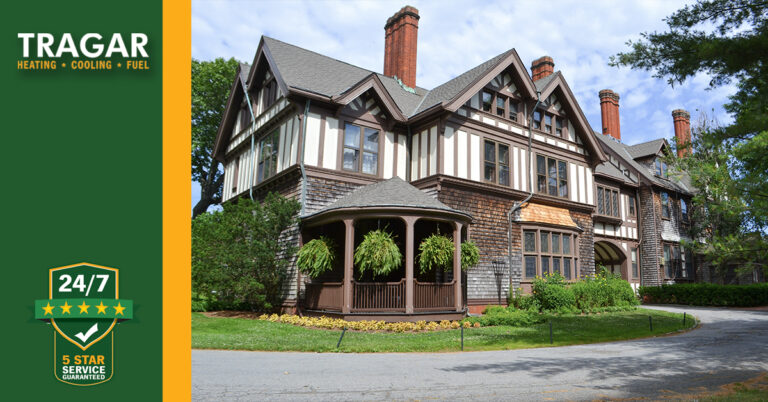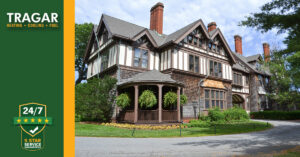 A lot has changed over the years on Long Island in terms of homes on the market. More and more, we're seeing a house knocked down and two houses being built in its place. It seems like the demand for homes in the area is holding steady as more housing keeps popping up.
That said, we still have many homes that go back decades and some that are even older. You may be living in a home that was built years ago or planning to move into one soon. While there are wonderful things about living in historic houses… you may want guidance on the best approaches to fit HVAC systems in your home and keep you and your family comfortable.
So, what are some tips for buying a heating system for your historic home?
What Does It Mean When A Home Is Historic?
New York State has clear rules on what constitutes historic houses. There are more than 120,000 properties in New York that qualify as historic – which includes residential properties. Properties that are considered historic are at least 50 years old (with some exceptions) and still resemble the properties of its time. That is to say, in the instance of a home that was built in the 1950s… it would still need to resemble a home from that time from an architectural standpoint.
It may sound hard to update a home from that time with what you would need to have all of the modern conveniences (as well as make it as comfortable as possible), but that's not necessarily the case. There are ways you can update your home while keeping it historic.
How Do You Insulate A Historic Building?
According to the National Park Service, when you're dealing with a historic building… the best choice is blown-in insulation. This is usually a dense-packed cellulose material that can be put into the spacing between walls causing the least amount of potential damage to the historic structure.
In this case, paneling from the wooden frame of a wall could be removed in one location and the insulation could be put in and spread through the open cavity. This kind of insulation is great for an attic as well. Before you begin trying to add insulation to a historic home, it's best to contact professionals dealing with home insulation. It's not a DIY project but well worth the cost in terms of improved energy efficiency.
How Do You Efficiently Heat An Old House?
Start with an energy audit. That will help you figure out what needs to be done and the specific energy advice for historic homes you'll need. For example, the current heating system might be fine, but the building may be losing heat due to lack of insulation and inefficient single-pane windows.
One of the best ways to efficiently heat an old house is to complement the heating system you already have installed. Heat pumps are an efficient option that don't typically require any additional ducts to be installed or other construction that could otherwise potentially cause damage to a historic building.
Replacing a standard thermostat with a programmable thermostat can also help by not wasting heat when no one is home. Old House Journal has a few more ideas as well.
Tragar Home Services Has The Experience And Know-How To Properly Heat Your Home
At Tragar Home Services, we pride ourselves in providing 5-star service for our customers during and after business hours. Our highly trained professionals can evaluate your home and work with you on a heating solution that's right for you. Contact us today for a free estimate and find out why Tragar Home Services has been a trusted name on Long Island for more than 60 years.