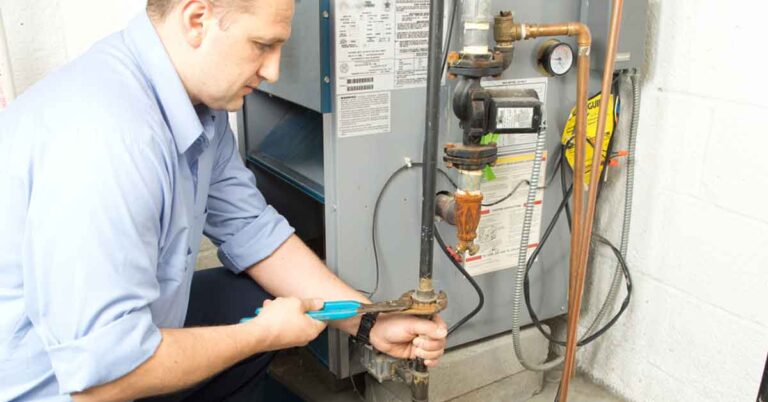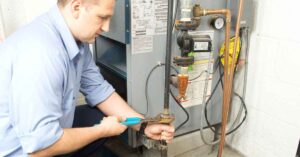 New York winters are hard enough without furnace troubles. No one wants to pay exorbitant bills when their furnace is working overtime or to have to bundle up in the living room because the heater simply will not warm up. But figuring out what's wrong with your furnace is not always simple.
What Are the Most Common Furnace Problems?
At the most basic level, the most common furnace problem is that it isn't heating your home properly. That can mean a lot of different things. Perhaps your furnace is running constantly, overheating the house, or it won't turn on at all.
Common furnace problems range from dirty air intake filters to a bad thermostat. Even a blown fuse can cause your furnace to act strangely. Less common issues with a furnace include poor electrical wiring or improperly installed equipment. Each municipality will likely have different building codes regarding the installation of air handlers and other HVAC equipment, but improper installation can create major problems with your furnace.
How Do You Troubleshoot Furnace Problems?
Check your thermostat settings
While it may seem obvious, start at your thermostat. If your heater is constantly blowing and never shutting off, the first thing to do is to check your temperature settings and your fan setting. Most newer thermostats offer the option for "auto" or "on". When the thermostat fan is set to "auto", your furnace will kick off when the area reaches the specified temperature. When it is set to "on", it will run constantly at the specified temperature.
Check the batteries in your thermostat
Assuming your thermostat is set correctly, the next step to troubleshoot furnace problems is to check the batteries in your thermostat. Generally, it's a good idea to change the batteries twice a year and whenever you have a problem with your HVAC system.
Check your air filter
The third step in troubleshooting is to check the air filter on your furnace. The filter should be changed regularly, depending on the air quality going into your furnace. Some need to be changed monthly and others can be changed less often. Visually inspect the filter and determine if air is flowing into your furnace. If not, that might be the source of the problem.
Check the electrical input
Most homes have a breaker or fuse assigned just to the heating and air conditioning system. Make sure the breaker hasn't tripped or that the fuse is in good shape. Many furnaces also have a small electrical switch close to the unit itself. Double-check to make sure that switch is set to "on".
Improve Your Furnace Performance with Tragar
Furnace and HVAC systems are complicated machinery with a large electrical input. If none of the simple fixes correct your furnace issues, call Tragar to help keep you warm this winter. We'll help identify the problem and get it fixed. Contact us online or give us a call directly at (516) 221-2559.