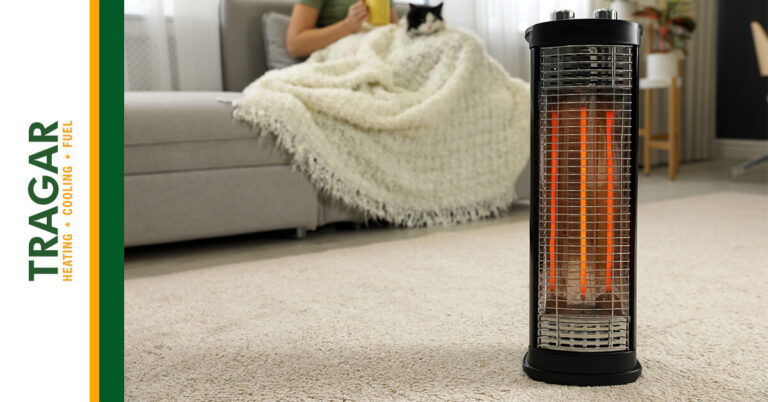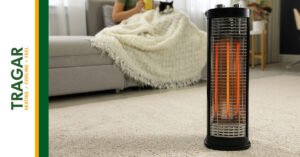 While space heaters are a common winter appliance, they can also cause a lot of worry and concern. According to the U.S. Fire Administration, home heating devices are the second leading cause of residential fires. That includes more than $1 billion in damage each year, in addition to injuries and deaths.
In January, a tragic example of a space heater accident recently caused the Bronx fire where 17 people died and dozens more were injured. According to U.S. Fire Administrator Lori Moore-Merrell, almost half of all fire fatalities are caused by space heaters. So yes, space heaters can be dangerous.
Can Space Heaters Cause Fires?
While cooking accidents are the number one cause of residential fires, according to the National Fire Protection Association (NFPA), heating appliances cause one-third of all winter house fires, specifically from December through February. Space heaters that use fuel, such as kerosene, are even more dangerous because they can explode if not used properly.
Are Space Heaters Safe?
It's better to think about how you can use space heaters safely. Consumer Reports and other experts recommend a few steps for using a space heater safely.
Only use space heaters that are Underwriters Laboratory (UL) certified.
Keep the space heater on level floor space that is hard and nonflammable.
Do not use a space heater while sleeping.
Only plug space heaters into a wall outlet, never an extension cord or power strip.
Establish and maintain a 3-foot child- and pet-free space around the heater.
Move combustible items like bedding, furniture, curtains, etc., 3+ feet from the space heater.
Do not use a space heater near paint, matches, gas cans, turpentine, and other flammable liquids.
Turn off space heaters when leaving the room.
Do not use a space heater on a table.
In terms of the last item, this includes small space heaters shown on the packaging as resting on a desk or table. The fine print in the safety instructions will still say to use it on the floor, not a table.
Should You Leave Space Heaters on at Night?
The real question is should space heaters be used while sleeping? No, never, ever use a space heater while sleeping. Even if you have smoke detectors, the risk of a fire starting while you're sleeping is too great to risk learning about the fire after it's too late.
Do Space Heaters Give Off Toxic Fumes?
Space heaters that use kerosene or gas as a fuel give off carbon monoxide. This type of space heater is generally not recommended for indoor use. The exception might be to have them vented appropriately outdoors, but some experts still discourage indoor use.
Are Electric Space Heaters Bad for Your Health?
Electric space heaters do not emit carbon monoxide, so in that regard, they are not bad for your health. However, some argue that electric space heaters are more prone to creating dry air that can cause headaches and nose bleeds. A humidifier can mitigate those symptoms but keep the humidifier away from the electric space heater so water can't spill and cause an electrical short or fire.
So, what should you do if your home has cold spots in the winter, leading to certain rooms being significantly colder than the rest of the house? Ductless heating is a safer solution that offers multiple benefits aside from efficient heating.
Are Ductless Heaters Safe?
Yes. Ductless heating consists of an indoor unit mounted on the wall with an outdoor unit. Ductless heating systems are much safer than kerosene- and gas-powered space heaters. Unlike electrical space heaters that can ignite flammable materials near it or cause a fire if knocked over, ductless heating has no such liabilities.
Call the Heating Experts at Tragar
Whether you want to add ductless heating to a room in your home or you need a complete furnace upgrade, Tragar can take care of all of your heating needs. To get an evaluation of the ways we can help keep your family and property safe, request a heat system estimate or call (516) 221-2559.