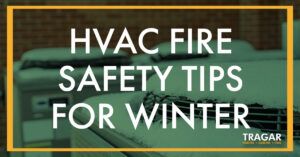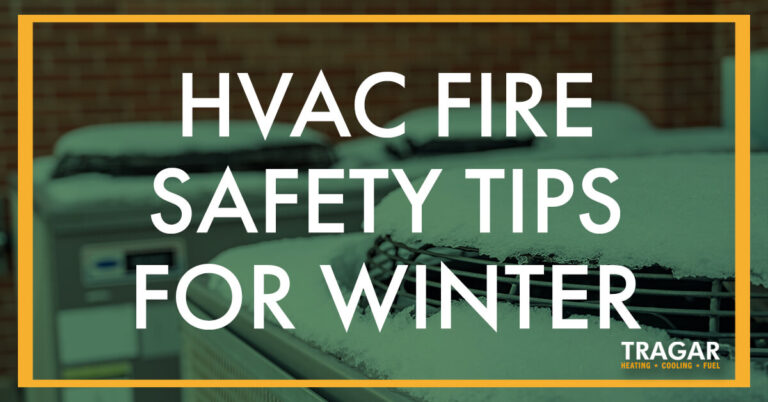 Did you know that home fires peak in December and January? It makes sense that fire safety is more important than usual in winter – we're home more and there are more fire hazards like space heaters. But did you know that your HVAC system could also be a risk for your home's fire safety?
The good news is that a few simple tips can greatly lower your risk of an HVAC-related fire in winter.
Yearly maintenance is crucial. Your HVAC service provider will look for and replace any failing or worn-out parts, preventing not just service outages but potential fires.
Look for fuel leaks. This is more of a warm-weather problem when leaking fuel could ignite upon contact with the hot components in your air conditioning system, but it's important to be alert to fuel leaks any time of year. If you smell heating oil, look for leaks.
Maintain good gas connections. Fuel leak issues aren't confined to heating oil and kerosene. Natural gas-powered homes also have to maintain proper gas connections and the correct gas pressure to avoid failures and fire hazards.
Keep the ducts clean. Dirty ducts are more than just inefficient and a respiratory and environmental hazard. Dust and debris that build up in the ducts can cause overheating or, in extreme cases, ignite.
Maintain good airflow. Keep clutter away from your furnace. FEMA's heating and fire safety tips say that not only is proper airflow around your furnace crucial for its safe operation, but you also need to make sure nothing flammable is too close, falls next to, or on the furnace.
Common Fire Satefy HVAC Questions
Can an HVAC System Catch on Fire?

Any system that involves fuel and/or electricity can catch fire. Due to their nature, HVAC fires can be very dangerous.

"HVAC" is an umbrella term for Heating, Ventilation, and Air Conditioning. For the ventilation and air conditioning, an electrical short or similar problem could cause a fire. On the heating side, fuel leaks can start a fire. In all cases, good maintenance can prevent problems, including those that are a fire hazard.

When Should You Push the Emergency HVAC Shutoff Button?

The emergency HVAC shutoff button is easy to spot because it has a red wall plate and switch. Use it when an emergency requires cutting off fuel and power to the furnace as well as igniters, fans, etc. for fire safety. It's also used to turn the system off during routine maintenance.

It might also be necessary if your house is flooding. Using the emergency switch can often prevent unnecessary damage.

Are Fire Dampers Required?

HVAC fire dampers are a legal requirement under the Regulatory Reform [Fire Safety] Order, both to be installed and the regular testing of them. Fire dampers are put in where ducts pass through fire shaft walls, corridor walls, corridor ceilings, occupancy separation walls, and other similar assemblies.
Tragar Can Keep Your Home Safe and Warm
Tragar is your winter heating ally. Whether it's maintenance, heating oil or BioHeat®, a new furnace system, or a ductless mini-split unit, our experts will handle whatever you need to keep your home cozy and warm. Contact us today.