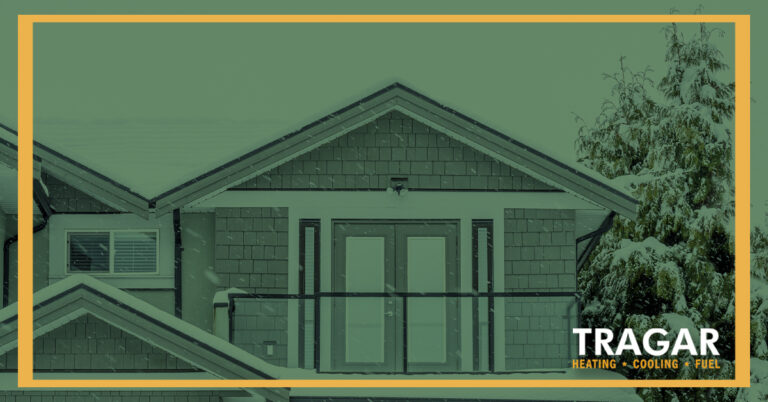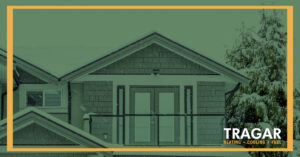 It finally feels like fall – and soon it will be winter. That means now is the time to start getting your house ready for winter, cold weather, and snowstorms.
When Should I Winterize My Home?
You always want to start winterizing your home before winter starts, and that doesn't just mean the official calendar start of winter. It also means before freezing temperatures arrive. September, October, and November are the usual months to begin winterizing your home.
Missed that time window? Do it right away before a nor'easter, blizzard, or frigid temperatures arrive.
What Needs to Be Done in the House Before Winter?
The good news is that (for the most part) preparing for harsh weather isn't hard. A few steps are best done by professionals, but most are basic tasks any Long Island homeowner can do and should do regularly. Below the steps best handled by a professional are marked with an asterisk like this *.
Your Winter Preparation Checklist:
➣ Clean the gutters
Clogged gutters can cause significant damage including leaks, foundation damage, and ice dams. While cleaning your gutters, also do an inspection to make sure there are no gaps or cracks and that the water drains away from the foundation.
Also check to ensure that the gutters are still sloping properly so the water flows instead of pooling. Frozen gutters can lead to several types of structural damage. If any gutters need replacing, do it right away to avoid winter damage.
➣ Schedule heating system maintenance*
Whether you have a furnace or a boiler, every heating system should be inspected at least once year to have basic maintenance and cleaning performed, filters replaced, etc. Doing so can prevent a system failure, ensure efficient operation, and is a requirement of most warranties.
➣ Turn off outside water and drain the pipes
Frozen pipes can lead to damage that's expensive to repair. Before temperatures drop below freezing overnight, turn off the water valves to the outside faucets and sprinklers, then drain them. Close the faucets again after draining.
➣ Clean the chimney*
Creosote buildup in a chimney can lead to fires. Chimney cleaning before it gets heavy use in winter is safer. Check the chimney, flue, and damper to be sure there are no obstructions or problems.
➣ Caulk and seal
Walk around the exterior of your home and look for gaps, openings, and damage. Repair the latter. Caulk and seal any cracks and gaps around windows, doors, conduits, etc. Check and replace any damaged weather stripping around doors.
➣ Prune tree branches
This isn't about landscaping. Pruning any weak, damaged, or dead tree branches now prevents future damage from having limbs break off and hit a window or such during a storm.
➣ Clean and cover ACs
Whether it's an AC condenser or an AC unit permanently mounted in a wall, clear any debris and cover them for the winter. This will protect them and prevent drafts. Remove any seasonal AC window units.
➣ Check the insulation*
In some places – like an unfinished attic – you can check the insulation yourself. Replacing insulation there may or may not require a professional.
Having insulation blown into your walls does require a professional and can be well worth the cost in the money saved in energy usage. Pipes that run through crawl spaces can be susceptible to freezing… so make sure those are wrapped in insulation as well.
➣ Prep snow removal equipment
Buy ice melt now and have it ready for use. If you have a snow blower: get it out, perform any routine yearly maintenance your owner's manual recommends, test it, fill the tank, and make sure you have a spare gas tank. Check your snow shovels and ice scrapers. Replace as needed. While you're at it, clean and store summer lawn equipment, and close your pool for the season (if you have one).
➣ Update thermostat programming
Change the settings to what you use in winter. While doing this, also replace the batteries in your carbon monoxide detector and smoke detectors. It's also smart to replace all the batteries in your flashlights at the same time so they're ready if the power goes out.
➣ Switch your ceiling fan
In the winter, your ceiling fan should be set to rotate clockwise. It's also best to only use it on the lowest setting. The combination of the two will pull cold air up the ceiling and force warm air – which naturally rises – down so you waste less energy to stay warm and comfortable.
➣ Set up humidifiers
Air that has a proper level of humidity feels warmer than dry hair. Dry air is also bad for your nose, skin, hair, and electronics. The former makes you more susceptible to colds and respiratory viruses. The latter can make them more vulnerable to damage from static electricity. Excessively dry air is also bad for wood flooring and furniture.
Get a hygrometer to monitor indoor humidity – most cost less than $10. Indoor humidity levels around 45% are best. Humidity less than 30% is a problem. If you're tired of refilling, cleaning, and maintaining individual humidifiers then consider a whole-house humidifier.
➣ Inspect the roof and windows
Look for any missing or damaged shingles and have them repaired promptly to prevent leaks after a snowstorm. If you can't do a reasonable roof inspection yourself, it's worth having it checked by a trusted professional because roof leaks can cause substantial damage. Check your windows for cracks. Put in the storm windows if your home uses them.
Rely on Tragar To Keep Your House Warm This Winter
A family-owned business that has been serving LI families since 1956, Tragar Home Services provides prompt and friendly service 24/7 with an average of a 2-hour emergency response time. We provide comprehensive comfort solutions, dependability, upfront pricing, and a 100% satisfaction guarantee. Whether it's maintenance, heating oil or BioHeat, a new furnace system, etc. we will handle whatever you need. Contact us today.